Proper planning, development, and management of content is essential. At DELIMP we understand the importance of valuable, appropriate, and reliable content to draw and retain a clearly-defined audience.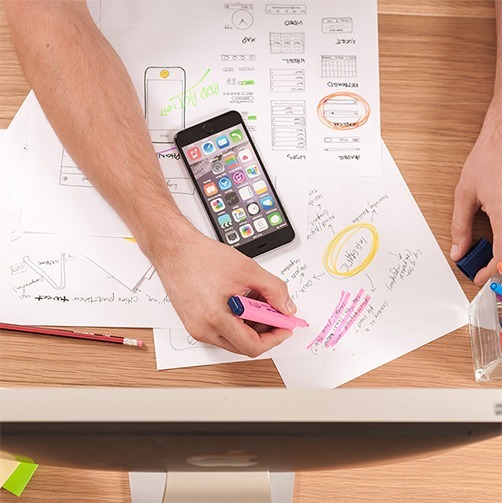 Create a marketing plan that works?
A good marketing plan spells out all the tools and tactics you'll use to achieve your sales goals. It's your preparation for action—what you'll sell, who'll want to buy it and the tactics you'll use to generate leads that result in sales. And if you're not using your, marketing plan to help you gain funding, it doesn't have to be lengthy or beautifully written. Use bulleted sections, and get right to the point.
Writing Content with a Focus on Branding
In today's digital content age, it is important to keep in mind that when you're writing for your customers, you're in fact talking to them. Your content should play a vital role in how they will understand your brand identity, how they will judge your brand. It is thereby important that you have a great writing skill. Our writing experts use the tone of voice in their writing that makes your content different and keeps customers engaged..
Identifying and Relating to the Target Audience
At DELIMP our writers first considers who are your target audience? We understand that the target audience isn't at all times who the write-up was written for, but rather, who it ends up appealing to. We use demographics as and where required to keep things engaging. Our experts take that extra step to realise where your target audience hangs out, and then be there. We use cover design elements as that might enhance your appeal.
Writing for Different Media
Broadcast, print, blogging each has its own specific requirements for writing style. The skills that you need to be a hot online writer might not be the expertise needed to be an effective social media writer. We have copywriters with unique copywriting background. Our writers eliminate wordiness, cut adverbs, and avoid "helper verbs, make use strong verbs. They know how to keep language expressive, but understandable.
Optimized Copy for the Most Effective Landing Pages:
The right landing page is the foundation stone of unbeaten online marketing. Our experts make smart use of colour and eye-catching images to make it appealing. We are well versed with how to maintain a clean page with natural navigation and no distractions. A mobile-friendly site can double your conversions. We plan something that is easy to navigate, fast loading, and ultra clickable.