At DELIMP we follow simple UX steps:
At DELIMP our experts work hard to create beautiful, functional applications with improved usability. We are a UI UX Design Company that trusts everything that affects an end user is part of the design process. We work hard to find solutions that work for our clients' specific situations. We achieve that by creating user interfaces that are helpful, functional and desirable and within your means. Our team believes that the system should speak the language of the user.
Concept Ideation & Visualization
Human factors Consideration
Information Architecture Design
Instructional Design & Illustrations
Attractive Frontend Designs
Self Intuitive User Navigations
Improve
End-User Experience
Faster Speed
Our ability, propelled devices, and strategies empower faster advancement, less overhauls, better item, and more fulfilled clients
User Engagement
A mobile website designed by us allows you to instantly engage users with mobile-specific features such as click-to-call, mapping functions, and a lot more.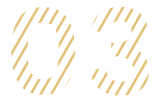 Performance
We ensure better search/SEO performance. A mobile website designed by us offer improved ranking on mobile-friendly search engines such as Google and Yahoo as well as ensures placement in a growing number of mobile and local directories.
User Experience
At Delimp, we ensure improved user experience and here we design mobile websites for handheld devices. Research on mobile website usability shows, that mobile-optimized websites greatly enhance user experience and satisfaction.
Competitive Behavior
Get competitive advantage with us. A mobile website helps you in standing out among competitors. We ensure that you – instead of your competitors – grab the attention of visitors.
UX/UI DEVELOPMENT OFFERINGS
UX/UI
RESEARCH & ANALYSIS
As it comes to research and analysis, there are numerous of factors which are studied before performing UI UX Design, such as requirements gathering, audience analysis, online surveys and a lot more. In our attempt to attain high end and target driven outputs, research and analysis play a vital role.
to Improve
End-User
Experience
Quality, assurance and reliability are dispatched seamlessly.
These solutions efficiently meet the complex business goals:
Our alluring and organized design improves human-computer communication, making an impressive affair in this manner driving selection and promotion over the long haul.
Delimp's UX/UI specialists work by concentrating on the requirements of the end-clients, making it a focal piece of the whole procedure of application development.
We have confidence in fusing user experience design and advancement at each phase of the product, the web, and versatile application development lifecycle, which implies that for us, the client is focal all things that we do.
We exhort, design and offer exceptional idea driven administrations to make an effective client experience plan over all IT applications including web and versatile applications to comprehend IT ventures and to meet business targets.a