You must have heard the word "Backlinks" very often and if you are researching Backlinks,
either you are curious to know what it is or you want to know how to grow your website with
Backlinks. Well, in this in depth guide, you will learn everything about Backlinks. So, without
wasting any time, let's get started with:-
What are Backlinks?
In simple words, Backlinks are the links that are created to link one website to another and they
are quite important for SEO because pages with best Backlinks are likely to have high rankings
on search engines such as Google. Backlinks are also called "incoming links" or "inbound links".
For example, if someone links their website to your webpage or website, you have a backlink
from them.
Why are Backlinks important for SEO and how do they work?
Backlinks are very important for SEO because they help Google to determine that this website content is quite valuable and unique which is why someone links it to their own website.
Though Backlinks are very desirable, not all Backlinks are as advantageous as others. So, how beneficial a backlink will be for you and for your website will totally depend on the type of backlink and your relationship with that particular website and most importantly the genuineness of that website.
In simpler words, a backlink from a website is like receiving a vote, the more votes your website gets the more positive impact it has on SEO, hence, your content will be more visible.
So, Yes, Backlinks are very much important for SEO and for Google ranking, however, the quality of the backlink will help you to be on the top more conveniently than the number of Backlinks.
Backlinks are also beneficial for users as they establish connections for the information that users may be interested in. For example, when a user is reading a webpage about "how to train a puppy" as he scrolls down, he might see a link to a website that contains content on "best food items for puppy".
The link appears as a hyperlink and looks quite different from the other texts and by transferring the user directly to the desirable information, Backlinks also make the user experience convenient and super easy.
Now coming to how Backlinks work, well, Backlinks act as an authentic vote for the website which has received the backlink. For example, if you are on site "ABC" you will have a number of Backlinks pointing to site "XYZ". These links improve the ranking of the website on Google by giving value to its content.
Why does Backlinks quality matter?
A quality backlink comes from a high domain authority website that is trusted by search engines and users as well. So, the more trustworthy the website, the better quality of the backlink.
When you receive a backlink from a reliable website, you don't need to worry about the ranking and such kinds of quality Backlinks also promise attention.
Quality Backlinks make sure that you are building high-value links and in time, you will generate higher traffic into your website.
However, there is also a downside, that it is quite difficult to get high quality Backlinks unless you are an established business with high domain authority and good ranking. So, that is the problem with high quality Backlinks, while they are incredibly valuable, they are far harder to get.
In fact, we will show you the best quality Backlinks for SEO that will improve your ranking and generate traffic.
Best Backlinks for SEO:-
Editorial Backlinks: Generally, editorial Backlinks are the links when an authoritative website wants to cite your content as the source of specific information to bolster their own work. This is why Editorial Backlinks are the best to attract visitors and to get more editorial Backlinks try to create useful and informational content that shows the status of your business.

Guest blogging Backlinks: Guest blogging Backlinks are one of the easiest Backlinks to get. When you post a blog to another trusted website, you will get a chance to add editorial Backlink to your content.

Relationship based Backlinks: This type of Backlinks are created when you build a healthy relationship with webmasters, bloggers and journalists. They refer you while writing their content and link to valuable websites. And this Backlink building is known as relationship based Backlinks.

Free tool Backlinks: Create a free tool such as cost calculator that is valuable for many. And to get Backlinks promote that tool to websites that have the same audience as yours. This tool will also drive awareness about your website.

Badge Backlinks: Badge Backlink is an incredible technique through which you can earn high quality Backlinks. In this, an award or badge is given to your website by other websites which are recognized as the level of your business. If you get a badge Backlink from a website that can create a badge, chances are your website will be more visible and rank well on Google.

Press release Backlinks: Press releases can also be a great way to get high quality Backlinks. Getting Backlinks from media outlets will definitely generate high traffic into your website and it will also boost the ranking of your website on search engines and people will trust your website.
Getting a quality backlink is a vital step in ranking the website in Google's top searches. However, there are also some Backlinks that can negatively impact your website's ranking on Google, so you should avoid those types of Backlinks.
What type of Backlinks should you avoid?
Paid Backlinks: When you pay a publisher or website to link to your website, it can badly affect your Google ranking. So, never pay to acquire Backlinks.

Low quality or irrelevant directory Backlinks: Receiving Backlinks from websites and directories that are not trustworthy and are not relevant to your business can get you viewed as spam and affect your ranking.

Forum Backlinks: Joining a number of forums to get other websites link to your site is also not good. Join high quality forums only and genuine discussions.
Remember, to be on the top of Google search results, the quality of Backlinks should be your first priority. Links from reputed domains can only boost your domain authority. So, don't settle for anything that is bad for your business.
What are the UAE sites from where you can get quality Backlinks?
Are you also looking for best UAE sites to get quality Backlinks to boost your search engine ranking? Here, we will discuss some best sites that can act as an elevator for your business.
These are the top directory submission sites which will help you in driving traffic into your website and acquiring quality Backlinks.
How to get more Backlinks?
Now, we will learn about how to get Backlinks to your website to boost your business. Here are some strategies that will help you:-
Listicle link building: This is the cleverest strategy to gain quality Backlinks. Get your website link to a listicle website, it will get your service in front of the users. Reach out to bloggers who will be happy to add your business to the site.
Promote your content: Create a high quality content and promote it to the correct audience and it will have an effect on link building and ranking. Social media marketing will help you to expose your content to more people. You can also promote your content by reaching out to the websites that might find your content useful for their business
Create Skyscraper content: A best skyscraper article will help you attain attention from a number of authority sites that could result in adding Backlinks to your website in future. To create a skyscraper article, search for a topic that performs very well on Google ranking and create content that is too good in comparison to others.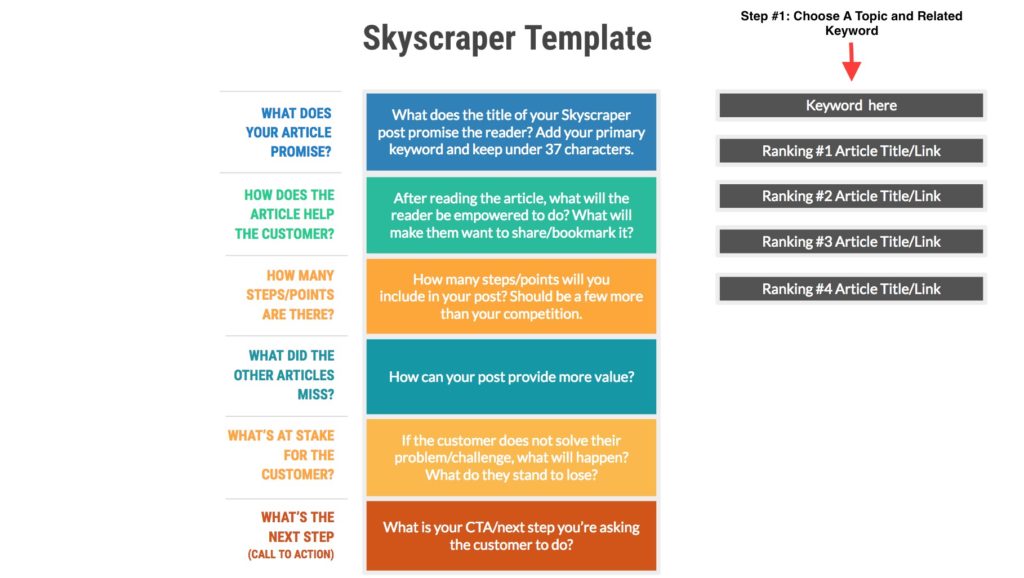 The bottom line:-
Backlink is a time taking process which may distract you from focusing on your business operations. But don't worry as at Delimp you can hire the best SEO experts to maintain your website. Delimp is the best SEO company in Dubai and has always been the helping hand for various businesses with their website. Feel free to contact Delimp experts now and you can also check Delimp's portfolio here.